Barbara grew up in New York and attended the State University of New York at Binghamton, graduating with a degree in English Literature.  After attending law school at NYU, she moved to Oregon to serve as a judicial clerk for Hon. Hans Linde on the Oregon Supreme Court.  After a stint as a legislative aide, Barbara began working as a labor and employment lawyer for the Kulongoski law firm.  She became a partner at Bennett & Durham and Smith,  Diamond & Olney until 2008 when she founded Diamond Law.  She has practiced law for 30 years.  See Barbara's resume here.
 Labor Law & Collective Bargaining | Employment Law & Civil Rights | Social Media | Free Speech & Constitutional Law | Professional Licensing Law
---
Labor Law and Collective Bargaining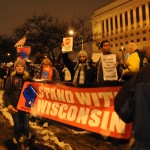 Barbara has spoken and written widely for the Oregon State Bar's Continuing Legal Education program.  She is one of the co-authors of the Oregon State Bar's attorney manual on Labor & Employment Law, Public Sector, concerning the duty of fair representation.  Barbara is currently on the Executive Committee of the Bar's Labor & Employment Section, which plans continuing legal education programs.
Barbara is a popular speaker at conferences sponsored by the  University of Oregon LERC (Labor Education and Research Center) on labor law and collective bargaining.  Her trainings cover the theory and mechanics of labor law as well as strategic use of alternative dispute resolution.
Please feel free to click on the links below for powerpoints on various topical labor law issues.
---
Employment Law and Civil Rights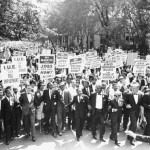 Barbara has litigated employment and fair housing cases in both state and federal court.  As a result of her experience, she trains widely on issues such as sexual harassment and the employment rights of LGBTQ workers.  Barbara frequently provides tailored training for individual clients on compliance issues under the ADEA, Title VII, and the ADA. On demand, Barbara can provide training on the wider variety of employment laws including the FMLA and FLSA.  Her anti-bias curriculum focuses on implicit bias and microaggression theory, two  forward-looking frameworks for advancing civil rights.
---
Social Media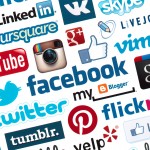 Barbara is a social media user and advocates the use of social media platforms for  internal and external organizing.  In 2011, Barbara conducted an informal study of Northwest arbitrators' views toward social media use in the workplace.  She shared the results at a conference sponsored by the NW Region of the National Academy of Arbitrators.  The study results have also been shared at trainings sponsored by her clients in later years.  Barbara has conducted legal training on social media  for the Oregon State Bar Small Business Section, the OSB Labor & Employment Section, and at the Oregon Labor Conference.  In 2013, she conducted training on social media at the AFSCME Northwest Region Public Safety Conference.  She has also conducted smaller trainings for employees and professional staff tailored to the needs of individual clients.
Click the link  to view Barbara's powerpoint from her presentation to the NW Region of the National Academy of Arbitrators.  Social Media and Tech Issues in Labor Arbitration
---
Free Speech & Constitutional Law
Since clerking for Oregon Jurist Hon. Hans Linde in the 1980's,  Barbara has had an abiding interest in civil rights and liberties.  Judge Linde is considered one of the architects of state constitutional law, which allows state courts to interpret their state constitutions more broadly than the federal court.  Barbara served as a founding member of the Oregon State Bar Constitutional Law section and continues to litigate free speech, due process, and other civil liberties issues.  Her knowledge of constitutional law issues informs her training on areas such as drug testing and off-duty conduct issues.
---
Professional Licensing Law
Barbara has litigated licensing issues before numerous state agencies including the Oregon Teacher Standards and Practices Commission, the Board of Public Safety Standards and Training, and the  Oregon Board of Nursing.  Barbara was the lead attorney in the landmark case Reguero v. TSPC, 312 Or 402, 822 P2d 1171 (1991), which established generally that a professional license cannot be revoked based solely upon hearsay testimony.  Barbara is available to provide training to professional organizations regarding current issues, including social media, drug testing, and other topical issues.