Our training includes four modules: implicit bias, race and ethnicity, LGBTQ, and disability. Each module includes film, large and small group discussion, hands-on activities, and brief presentations. In each film, people from minority backgrounds reflect on their identities and share their own encounters with everyday bias. For full-day events, we offer optional features to create an especially engaging training experience, including keynotes from leaders of color, on-site photography or videography, art installations, and live music. All full day events involve participants in creating personal or group anti-bias plans that can be used for follow up.  DLT also prepares a "Report Out" to give organizations an evaluation of the work, including learning outcomes.  For more information about our trainings or a rate sheet, contact marina@diamondlaw.org.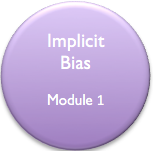 Implicit Bias Theory is foundational knowledge for all people invested in anti-bias theory and practice. Implicit bias refers to unconscious, negative beliefs about minority groups.  Everyone exhibits this bias in some areas, even when they are consciously committed to equality. This module covers the systemic impact of bias, as well as relevant scientific research from Harvard University and the University of Washington. Participants will experience active learning through an engaging combination of hands-on activities, discussion, and short videos. Depending upon the audience, clients may opt for a longer filmed presentation by law professor Erik Girvan, of the University of Oregon School of Law.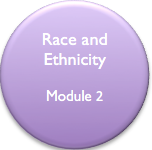 This module educates participants on systemic bias, microaggression theory as developed by Derald Wing Sue of Columbia University, and concrete examples of microaggressions against people of color. Participants will watch Reveal Moments, a documentary film directed and produced by Barbara J. Diamond. The film includes interviews with four people of color who describe their experiences with racism and one white man who grapples with his own bias, all of whom live in Portland, Oregon.  Non-minority participants will be encouraged to reflect on their relationship to racial bias; participants of color may find the module's frameworks affirming to their lived experience. Participants will also discuss strategies to reduce racial bias in their workplaces, communities, and personal lives. The trailer for the film can be found here.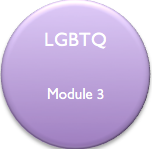 This module covers implicit bias against lesbian, bisexual, gay, and transgender identities. Participants explore concepts such as the gender binary and queer, gender non-conforming, and transgender identities. Participants will view Barbara J. Diamond's film What Are You?, which features LGBTQ people in Portland, Oregon who describe their experiences with microaggressions based on sexual orientation or gender identity. Participants will engage in facilitated discussion and brainstorming on reducing bias against LGBTQ people in their workplaces, communities, and personal lives. See the film trailer here.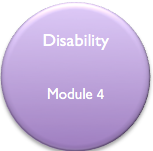 This module explores disability identity as celebratory rather than stigmatized. Participants will view Zoom In, Barbara J. Diamond's documentary featuring people with mental health and physical disabilities in the Pacific Northwest. The film's contributors reflect on their development of positive disability identity and encounters with microaggressions. Participants will emerge with the fundamentals of disability justice and tools to avoid and correct ableist microaggressions.  The film trailer is here.
This new module takes a fresh look at gender bias in the workplace, including microaggression theory applied to women and gender-nonconforming people at various intersections including age, race, and sexuality. Shot entirely in the Pacific Northwest, the new film My Whole Self explores the subtle forms of gender bias experienced by women across lines of difference.
Representative Clients and Participants
Save
Save